ARA GNSS Network
As of February 2007, the Provincial Council of Gipuzkoa installs the first Continuous GPS station. Since then, GPS has become to be the first tool in positioning. In 2002, the "Red de estaciones GPS Activa y Pasivas del Territorio Histórico de Gipuzkoa" is observed. In late 2004, in a meeting in Vitoria, the need of an Active GNSS Network of Euskadi is raised. This Network is designed to fully integrate the Red GPS de Gipuzkoa. In 2005, the Active GNSS Network of Gipuzkoa is brought to life, being the first one in Euskadi with all the stations being operational.
To see the weekly results, select the date-based file from the following list:
Position Time Series Series of the Active ARA Network. The solutions of the GNSS Network of Gipuzkoa and the GNSS Network of Bizkaia are computed in a weekly basis, following the recommendations of EUREF.
Click on the name of the station to go its url and click on the image to get the full resolution plots, in pdf format.
Estimated 2D velocities in IGS14 (ITRF2014).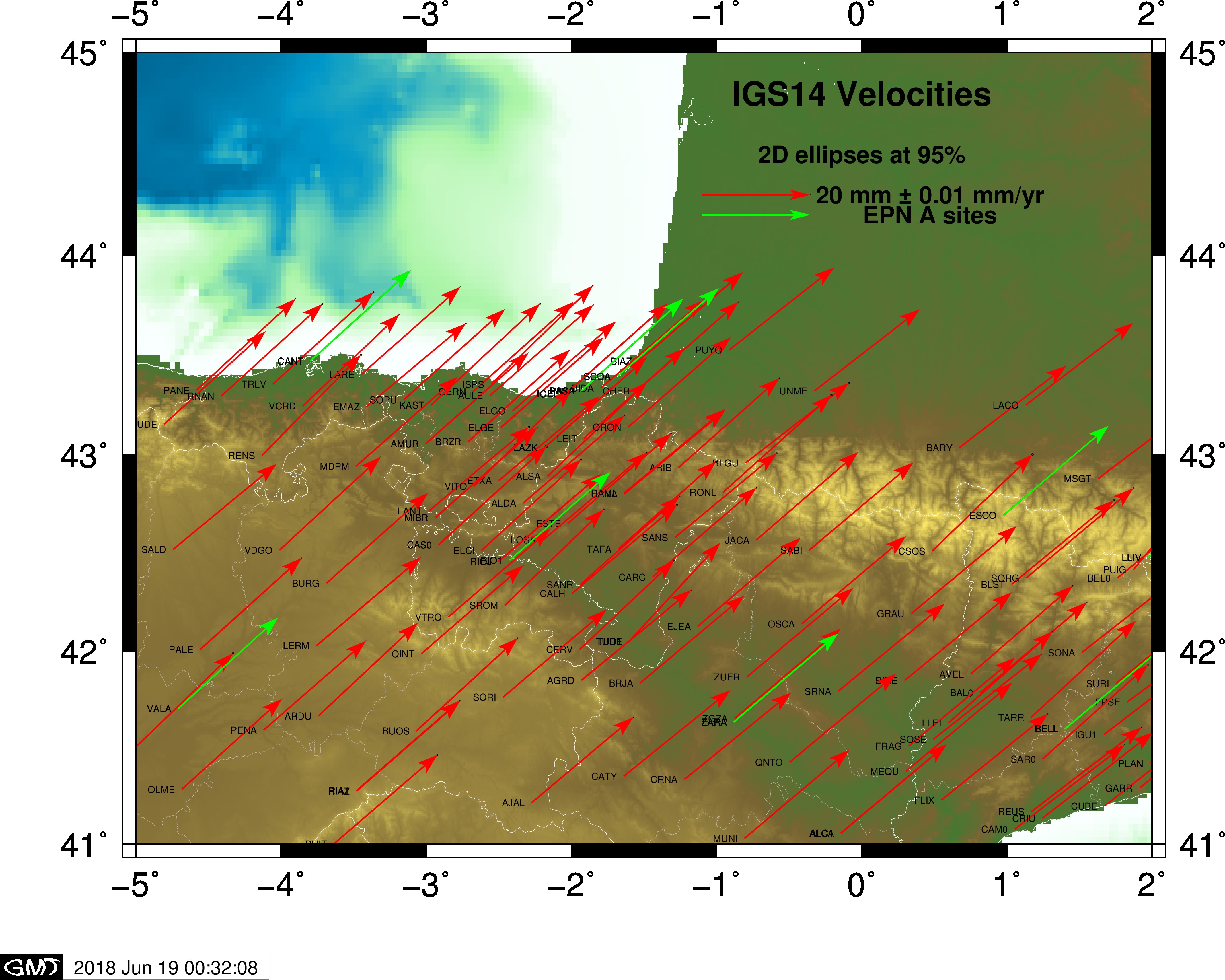 Estimated 2D velocities in ETRF2000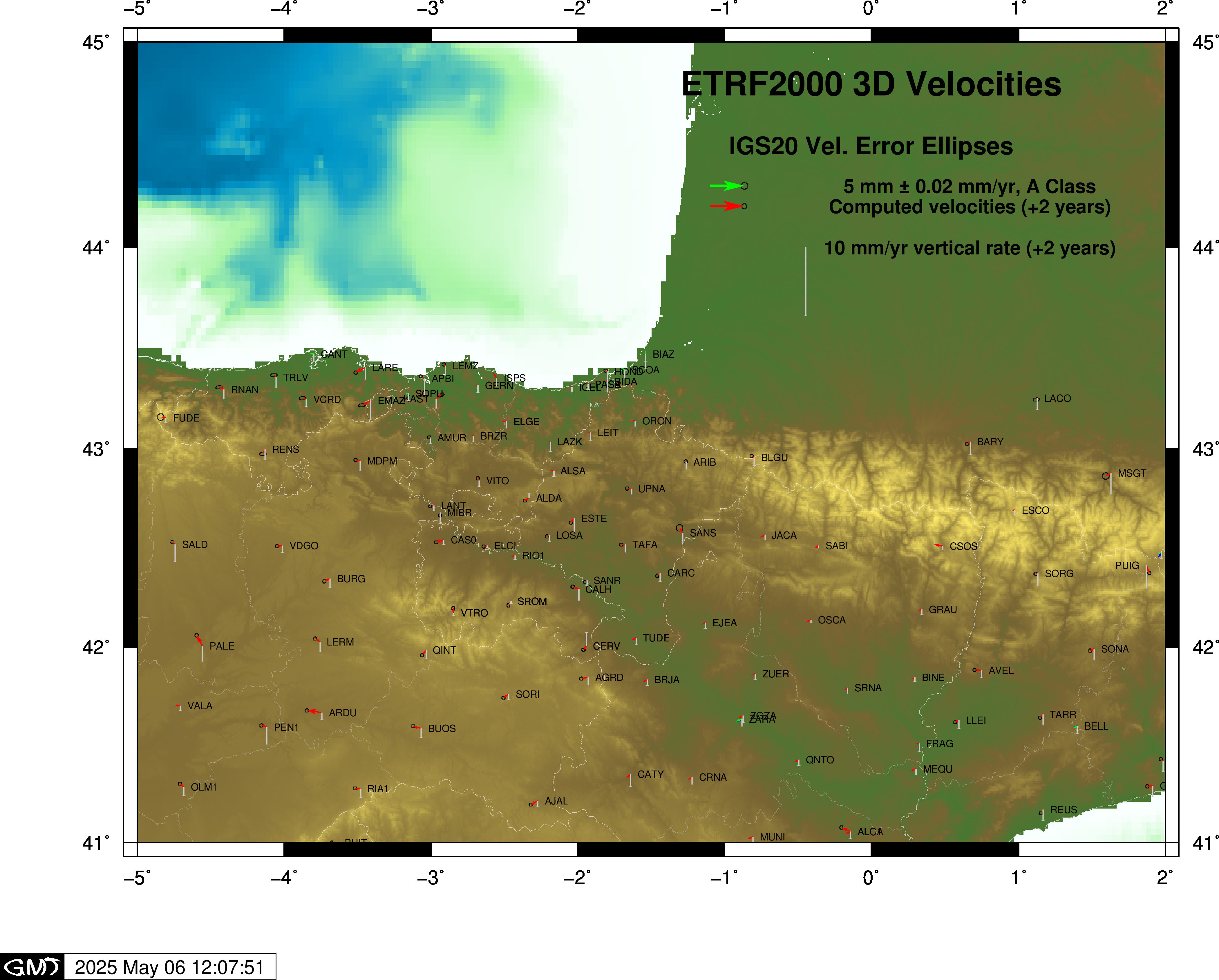 Estimated 2D velocities in ETRF2000 for full Network. Compare with EPN results